Aluminum Plug Type Spindle For Auto Doffing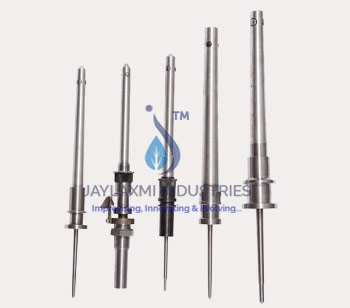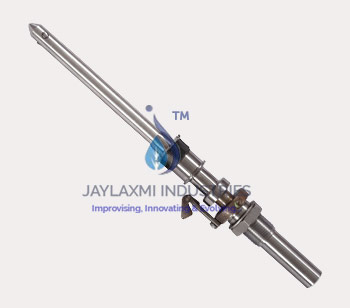 Products Spindles: HF-1 , HF-21 , CS1 , CS 21 insert
For Machine:
Reiter, L.R (LMW) LR6, LR8, LR9, LR7 machines, Texaco, KTTM, MMC, Mazroli, Zinser, Textool, suessen etc.
For Process Type: cotton industries, man-made fibers, wool, and blends
Product Description
Material : spindle blade : EN 31 Alloy (bearing steel), aluminum plug : LM 6, wharves : EN 24 alloy
Spindle's wharves diameter 18.5 to 22 mm
high quality , low vibration, Operating long life
supplies complete set with flange , nut , spindle lock
manufacture spindle for ring diameter : 38mm , 40mm , 42mm, 45mm, 48mm etc
we supplied spindle with specified insert as texpart, skf, teraspin , novibra , jaylaxmi .
Spindle Application
Jaylaxmi reduce vibration up to 0.05 mm / sec
Recommended for longer tube (165 to250mm)
Jaylaxmi reduce noise to 75 DBA
Operating long life
Short delivery time
Advantages
Low noise & Power
High speed up-to 22,000 rpm.
Each and every spindle dynamically balanced.
Very steady even at high spindle speed supports
Each Stage Quality Checks to ensure exquisite quality system maintenance for superior performance.
Made to fit your system and give higher and better performance index.